Oh my goodness - I am having SO MUCH FUN clipping coupons, printing coupons, shopping the ads, and saving so much money!!!


Today I stopped at Walgreens for more goodies! :)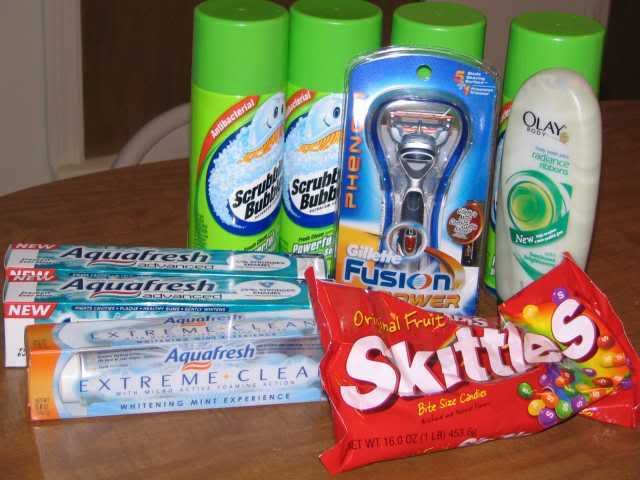 What did that cost me? $9 after a $4 rebate. The Scrubbing Bubbles cans will end up costing me just 50 cents a can, one of the tubes of toothpaste was free, the others were just 99 cents each, the razor was free (without a rebate - just with coupons!), the body wash was just $1.34, and the Skittles were $1.

I don't think I"ll ever pay retail again! And I like the idea of shopping other places instead of always just WM. Don't get me wrong - I'm not a WM basher or hater. But these stores are closer, Kroger doubles coupons, gives gas discounts, and things will count towards my Upromise account to pay my school loans down! So all in all, it's a win win for me!